---
Take Care of Your TOMORROW, TODAY!
---
Gary Opolsky, MBA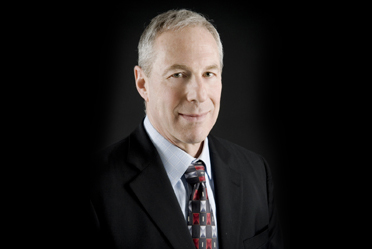 Toronto based Disability Insurance expert Gary Opolsky has been advising professionals and small business owners since 1982. He sees himself as a financial risk advisor. He believes that Disability Insurance is the most important component of insurance planning.
"The likelihood of a person having a disability for more than 90 days before the age of 65, is 20 to 30 times higher than that person passing away, yet most people are not protected adequately when it comes to disability insurance."
Opolsky has published numerous articles in the Forum, the Canadian Financial Advisor magazine. He has appeared on television and has published articles in the Globe and Mail, and other publications.
"The vast majority of clients tell us that they would not have enough money to maintain the current standard of living for an extended period if they were to become disabled", says Gary.
Since the probability of claims are high and insurers are very careful in approving your application. "Insurance company underwriters do not meet the client. They only receive medical and financial information. We have established excellent relationships with underwriters.
When there is a medical, financial or other issue we communicate our concerns with the insurance company. They can usually tell us if the client will be approved at a higher premium, an exclusion or declined. We now know how to proceed, and there are no surprises for you or us." according to Gary.
When someone is sick or injured financial uncertainty adds to the inevitable stress that exists. Our clients know that they are protected by the best policies and will receive assistance throughout the disability claim process. Gary has had multiple car accidents resulting in four disability claims since 1984. This is where his experience separates the firm from other advisors. As he puts it, "The disability insurance benefits allowed me to focus on recovering physically and not worry about my reduced earnings from partial work. I empathize with the disabled client. I make the claim process seamless. We have three goals when a client becomes disabled; explain the claim process, make sure the forms are completed as soon as possible and sent to the insurer, and remain in touch with clients to confirm that they receive the proper disability income. We have assisted more than 50 clients with their claims since 1982. Helping clients collect tax-free benefits that reduce their anxiety and allows them to continue living comfortably is the most satisfying aspect of my work." (See claims testimonials).
David Louis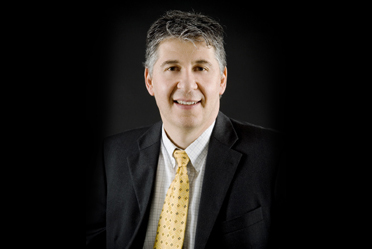 David Louis has been in the insurance industry for well over 20 years, originally in South Africa and more recently for over 12 years in Canada.
What can you do for me? We help answer the question, "What if?" With our combined over 50 years' experience in the insurance industry and formal education focused on Finance, we are well positioned to properly assess a client's insurance requirements and create a customized portfolio which addresses all your concerns. Then if the unexpected happens, your coverage will respond financially in the way you want, when you need it. In addition, we take the time to explain the coverage in detail so that you understand exactly what you have and can be completely confident that you are properly and adequately protected. How can you help me to determine what insurance I should have? If you are young and single, we might begin with just Disability Insurance. As your financial and family situation changes, we review the plan with you and adjust it accordingly. So, for example, if you purchase a home, get married and have children, then Life Insurance and Group Benefits might be required. As you age, we would consider adding Critical Illness and Long-Term Disability Insurance to your portfolio. The coverages in your portfolio would then respond as required when the unexpected happens. For example, if you become ill or have an accident which results in you being unable to work and earn income, then your Disability Insurance would step in and provide the financial resources you need to continue to pay your bills. If you have a family and a mortgage and/or other debt, should you die unexpectedly then your Life Insurance would step in to ensure that your family is financially protected. If you or your family requires certain health and medical products and services, a Group Benefits plan would step in and cover those costs. Should you become critically ill or disabled in some manner, Critical Illness or Long-Term Disability Insurance would step in and ensure that neither you nor your family suffer financial hardship as a result of the huge expenses that could result from that type of situation. What if I have to make an insurance claim? The real test comes if the client has to make a claim and that is another area where we shine! The first time someone has to make a claim it can be a bit overwhelming, particularly if the person is ill. We understand how difficult it can be and therefore we always assist with the completion of the Claim Form and ensure that the entire process is seamless, which can greatly affect the speed and efficiency with which a claim gets settled. The client can then relax and concentrate on the process required to recover, knowing that everything on the insurance claim side is being handled properly. In fact, Gary himself has had experience in dealing with insurers not just from the broker's point of view but also personally from the claimant's point of view, having gone through the claims process three different times on his own behalf. This was a huge learning experience and gives him a unique advantage in relating to the client's situation. You make it sound so easy. Well, when you work with us, it is easy.
---


---
What our Clients say
After you interviewed about 50% of our lawyers you reported that only a small portion of those individuals had any insurance in force.
To be candid, I had never been impressed with insurance salesmen. What struck me as being different with you is your professionalism. The difference came through your sincerity, commitment, follow-through procedures and knowledge. We looked upon you as an advisor rather than a "salesman." We appreciate your creative solutions to our various problems and concerns.
I know that he is both knowledgeable and trustworthy. He is and will continue to be our best resource for all our insurance needs and I would recommend him unreservedly.
You saved us more than 20% of the original premiums. You were able to take those savings and create a plan with extra benefits. Our employees are very happy with the improvement to their benefits.
Gary, you have been taking care of our benefits program for 10 years. We appreciate your advice and high-quality service. For our current renewal, you negotiated a premium savings of 20%. Thank you.
Throughout the various stages of benefit selections, Gary provided us with many options and helped guide us through the decision-making process
With respect to life insurance, we are happy with the program. In addition, we are delighted that we have the ability to accumulate tax-sheltered funds if we wish to contribute over the basic cost of our life insurance. Our accountant felt that this made a lot of sense.
The service that we have received from you and your firm has been exemplary and I feel confident that we can expect similar service in the future.