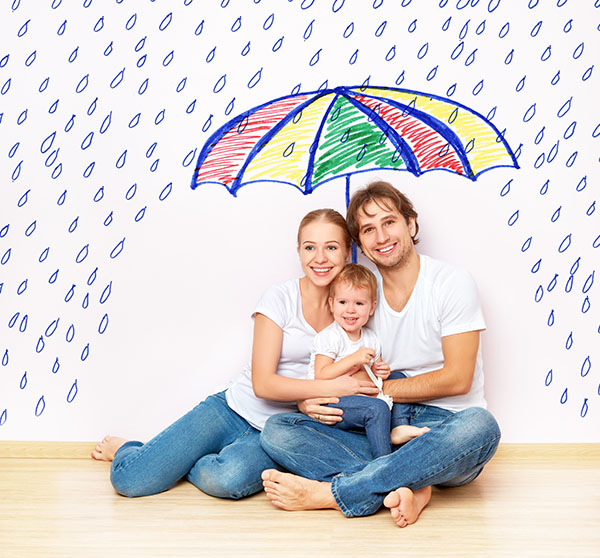 What is Life Insurance?
---
Life Insurance is a financial vehicle which ensures that, in the event of your death, your family will not suffer financial hardship.
Most of people's income goes toward covering the mortgage payment and other debt, as well as expenses relating to their children, and often there is not a lot of money left over at the end of the month. That means that if the primary breadwinner dies prematurely, the family's standard of living could be affected because they might have to sell their house, revise their plans for higher education, and so forth. However, Life Insurance can provide much-needed relief for that type of situation.
Generally, the amount of Life Insurance coverage required for professionals and small business owners is at least $2 million. This is a significant amount and strongly indicates why this type of insurance is a very important element of financial planning.
---
Who needs to have Life Insurance as part of their portfolio?
---
Just about everybody has a need for Life Insurance, and this is particularly true for someone who is young and raising a family.
As people mature and their family grows older, there are other reasons why Life Insurance plays a role. For example, they may own their own business, they may have purchased a larger house with a larger mortgage, they may have purchased a recreational property such as a cottage which also has a mortgage, and there might be other debt as well.
In addition, children beyond age 21 are now more likely to be financially dependent on their parents, sometimes up to the age of 30 or longer. That is an additional financial obligation we now have which we were less likely to have several years ago.
There are also situations where the spouse and/or children may be unable to work themselves because of certain physical or emotional problems, and that is another reason they may not be able to manage well without the financial benefit which Life Insurance could provide. Many older females are living at the poverty line because there was no Life Insurance in place when their husbands passed away.
There are also uses for Life Insurance in corporations. If a corporation has amassed a lot of capital and the person dies, there's usually a lot of tax that needs to be paid and Life Insurance provides that immediate cash and liquidity.
There are many other reasons to have Life Insurance and that's why a competent advisor is required to assess your particular needs.

---
What our Clients say
After you interviewed about 50% of our lawyers you reported that only a small portion of those individuals had any insurance in force.
To be candid, I had never been impressed with insurance salesmen. What struck me as being different with you is your professionalism. The difference came through your sincerity, commitment, follow-through procedures and knowledge. We looked upon you as an advisor rather than a "salesman." We appreciate your creative solutions to our various problems and concerns.
I know that he is both knowledgeable and trustworthy. He is and will continue to be our best resource for all our insurance needs and I would recommend him unreservedly.
You saved us more than 20% of the original premiums. You were able to take those savings and create a plan with extra benefits. Our employees are very happy with the improvement to their benefits.
Gary, you have been taking care of our benefits program for 10 years. We appreciate your advice and high-quality service. For our current renewal, you negotiated a premium savings of 20%. Thank you.
Throughout the various stages of benefit selections, Gary provided us with many options and helped guide us through the decision-making process
With respect to life insurance, we are happy with the program. In addition, we are delighted that we have the ability to accumulate tax-sheltered funds if we wish to contribute over the basic cost of our life insurance. Our accountant felt that this made a lot of sense.
The service that we have received from you and your firm has been exemplary and I feel confident that we can expect similar service in the future.