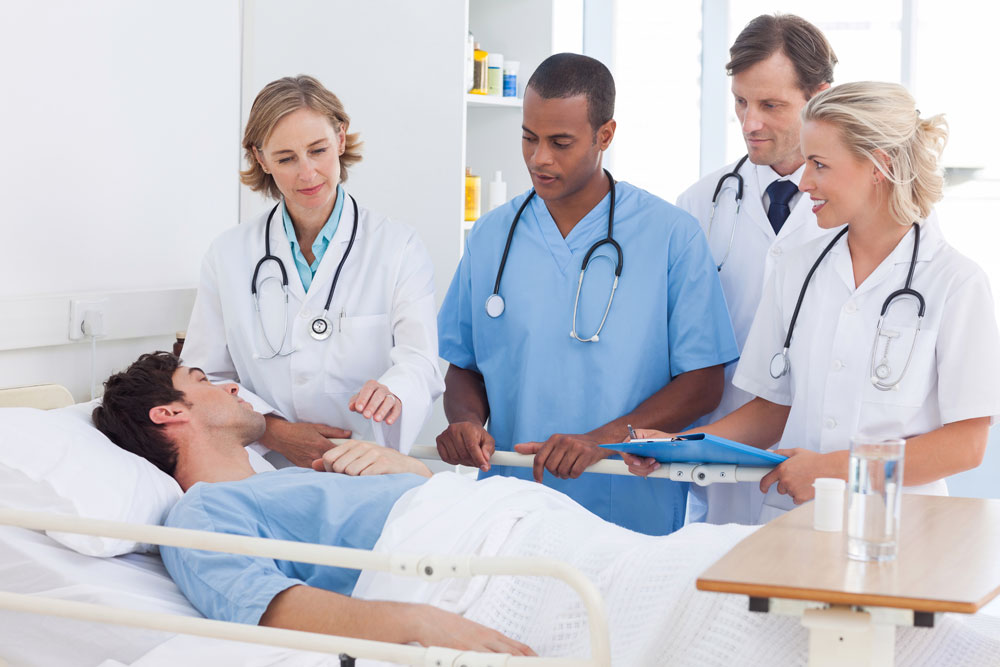 What is Disability Insurance?
---
If you become ill or have an accident which causes you to be unable to work either full-time or part-time, Disability Insurance covers the loss of potential income you would incur resulting from that situation.
---
Who purchases Disability Insurance?
---
Disability Insurance is primarily purchased by small business owners and professionals such as doctors, lawyers, etc. The people in these occupations tend to be self-employed and, as such, they do not have access to the Disability Insurance which might be offered through an employer. Therefore, in order to protect themselves from the risk of loss of their income, it is essential that they have this type of coverage as part of their Insurance Portfolio. Any loss of income could create severe financial hardship for this type of individual and potentially also for their family.
---
Why should I purchase Disability Insurance?
---
To answer this question, let's look at some statistics:
A disabling accident occurs on average once every second in the U.S.
One in three people, on average, will be disabled for 90 days or longer at least once before age 65.
The average length of a disability that lasts over 90 days is almost 3 years.
These numbers indicate how very important it is to have Disability Insurance coverage as part of your Insurance Portfolio.
---
---
How does Disability Insurance work to protect me?
---
As an example, consider someone in their early 40's who is currently earning $150,000 and has the potential to continue working for another 20 or 30 years. Assuming their salary increases annually their potential earnings over that period could be in the tens of millions of dollars. But if they become ill or have an accident and are no longer able to earn income and they do not have adequate Disability Insurance to protect that situation, their potential future income could be lost forever. By having the right kind of plan in place, at least there's a level of protection to know that all of that income isn't going to be lost.
As can be seen from this example, your earning potential is a far more valuable asset than your vehicle or even your home, and it deserves to be insured.
---
When should I purchase Disability Insurance?
---
It's important to consider purchasing Disability Insurance as early in your working life as possible or as soon as you start earning income. If you postpone the purchase and in the future you have a health problem, you then might not qualify to purchase the coverage or might not qualify to purchase the amount of coverage you require.

---
What our Clients say
After you interviewed about 50% of our lawyers you reported that only a small portion of those individuals had any insurance in force.
To be candid, I had never been impressed with insurance salesmen. What struck me as being different with you is your professionalism. The difference came through your sincerity, commitment, follow-through procedures and knowledge. We looked upon you as an advisor rather than a "salesman." We appreciate your creative solutions to our various problems and concerns.
I know that he is both knowledgeable and trustworthy. He is and will continue to be our best resource for all our insurance needs and I would recommend him unreservedly.
You saved us more than 20% of the original premiums. You were able to take those savings and create a plan with extra benefits. Our employees are very happy with the improvement to their benefits.
Gary, you have been taking care of our benefits program for 10 years. We appreciate your advice and high-quality service. For our current renewal, you negotiated a premium savings of 20%. Thank you.
Throughout the various stages of benefit selections, Gary provided us with many options and helped guide us through the decision-making process
With respect to life insurance, we are happy with the program. In addition, we are delighted that we have the ability to accumulate tax-sheltered funds if we wish to contribute over the basic cost of our life insurance. Our accountant felt that this made a lot of sense.
The service that we have received from you and your firm has been exemplary and I feel confident that we can expect similar service in the future.